Medical
ProMATIC has experience in the design and development of automation systems for the Medical/Pharmaceutical/Life Sciences industry. These projects require a high level of detail and documentation for the validation process. We are capable of assisting the customer with meeting IQ, OQ, and PQ protocols with required documentation.

ProMATIC can build equipment to conform to clean-room and wash-down requirements utilizing appropriate materials of construction including stainless steel, aluminum, UHMW and other plastics with proper finishing materials and techniques.
Our medical experience has included the integration of robotics, vision systems, vacuum handling systems, and conveying systems as well as other automation technologies.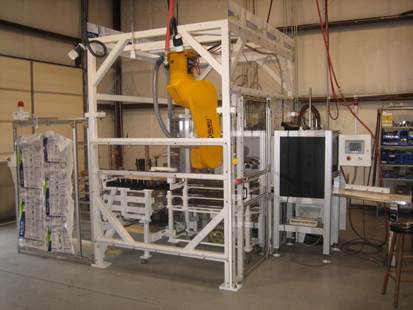 Th synchronous machine below utilizes 8-up tooling on a 4-station dial to assemble medical devices at a rate of 60pcs/min:

The stack indexing machine below receives medical devices from an 8-cavity injection mold machine,  performs an inspection and stacks the devices for unloading: