Medical Device Assembly
We have developed our expertise in the medical industry through numerous projects for the assembly and test of  medical devices.  Manufacturers of medical devices must adhere to a stringent and lengthy listing of regulations, validation and process requirements; therefore the automation equipment utilized to manufacture those devices must be above reproach with respect to the various agency regulations.  Process requirements in the medical device industry include expertise in precision machining, high cleanliness, high speed processing, handling of miniature components, exotic materials, vapor and fume extraction and detailed quality inspections.  ProMATIC Automation has developed many areas of expertise through our success in these applications.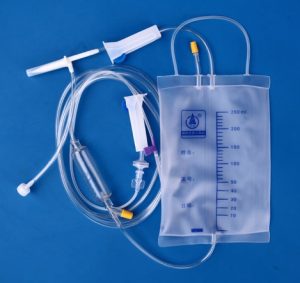 Clean Room Compliance
PFEMA & Equipment Documentation
IV Bag Handling
Oral cleaning device assembly
Wound treatment product packaging
Tubing and wiring harness assembly and packaging
Precision Robotic Handling
Precision Machining
Watch this video to see an overview of the types of projects ProMatic has automated. Project videos also available – Click Here to view them.