Tooling Division
ProMATIC's Tooling division is the result of a merger of ATM (Automated Tool & Machine) in Brevard, NC with ProMATIC Automation, Inc.  The expertise and state-of-the-art technologies utilized at ATM has improved ProMATIC's ability to provide a more complete range of in-house tooling design and machining services for ProMATIC customers in the areas of precision tooling, jig and fixture design and fabrication.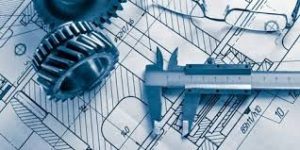 The addition of ATM resources to the ProMATIC Automation team has significantly improved our ability to improve our quality and delivery by machining more parts in house.  Teamwork among Design, Machining and Fabrication personnel is now a major contributor to our overall quality, capability and delivery.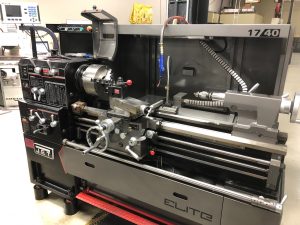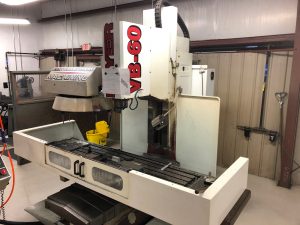 The combined experience of our team of machinists is now over 160 years; this craftsmanship and expertise enhances the value of ProMATIC machines in many ways:
Innovative Design
Extensive experience provides our tooling designers with a broad range of historical concepts from which collaborative innovation emerges on a routine basis.  Innovations are fundamental in the success of building custom automation machines.  Innovation and expertise is a common theme at ProMATIC Automation.
Precision machined tooling / fixtures
CNC capability
Pallet / WPC and change-out tooling design/build
On time delivery
Our expertise in tooling design and fabrication is a significant contributor to meeting the project schedule.  Our ability to design and build tooling components in house keeps ProMATIC in control of resource allocation and project timeline.
Machine Longevity
ProMATIC craftsmanship and innovation results in highly durable and robust components and machines.  A significant factor in long term customer partnerships is this element of equipment durability.  High quality tooling is a major contributor to the functional longevity of a custom machine.
The addition of a ProMATIC Tooling Division utilizing  "production floor know-how" creates the ability to deliver creatively engineered ProMATIC machines built with unparalleled craftmanship.