Robotic Cells
ProMATIC offers full integration of Robotics with complete turnkey supporting automation equipment including End of Arm Tooling (EOAT), Safety guarding and appropriate safety components, and PLC/PC Controls integration with accompanying equipment.
ProMATIC Automation, Inc. is an Authorized Integrator for Fanuc Robots and has experience with many other brands of 4-axis and 6-axis Robots.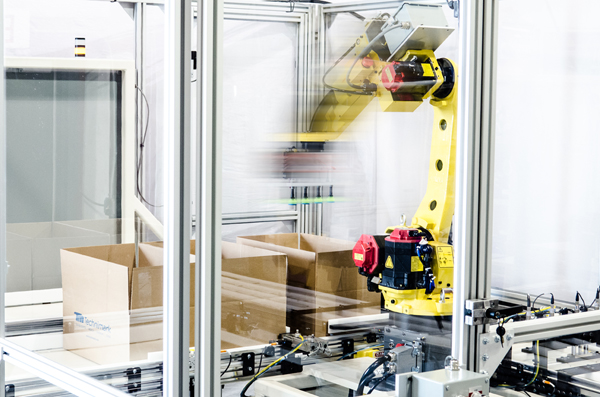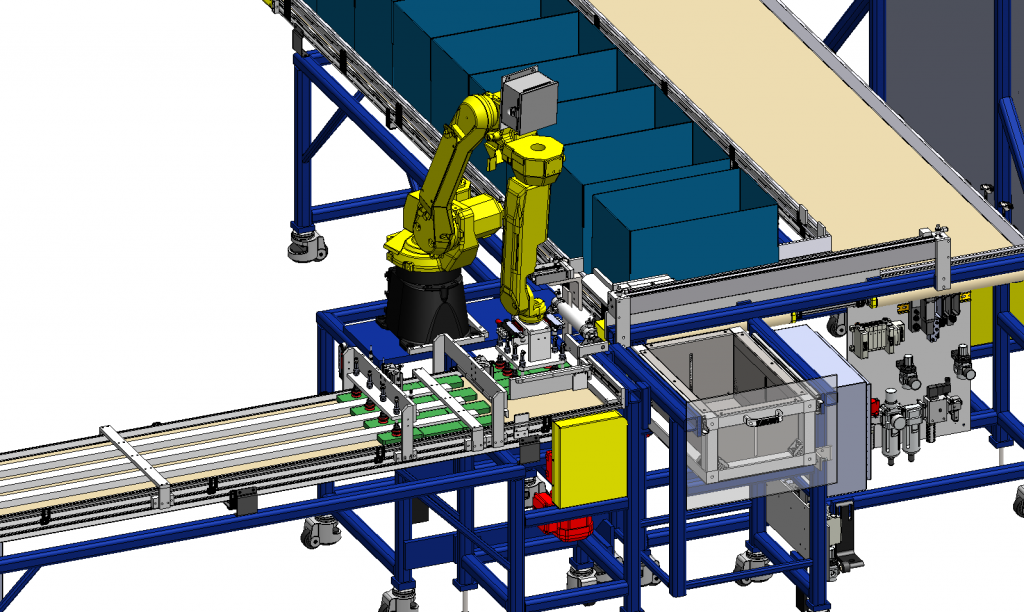 ProMATIC engineers are experienced with simple pick and place applications as well as complex 3D path programming with multiple Robots and collision avoidance.
Complex EOAT development is possible at ProMATIC including vacuum, mechanical gripping, servo positioning, and dispensing technologies.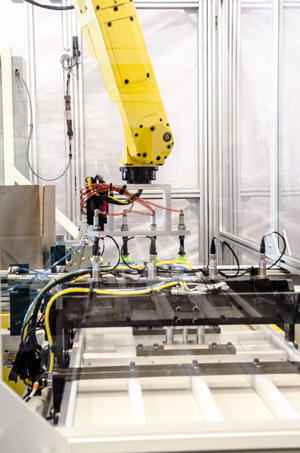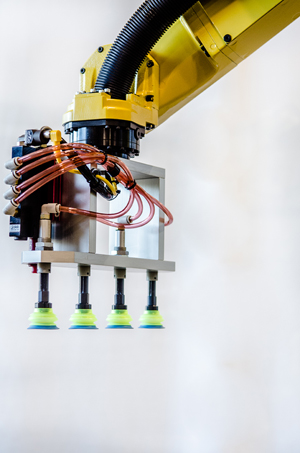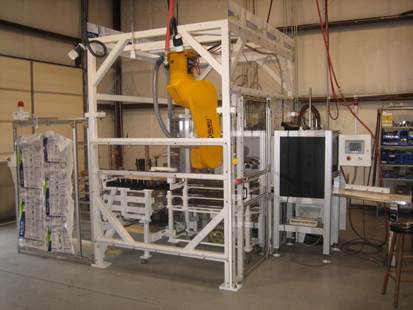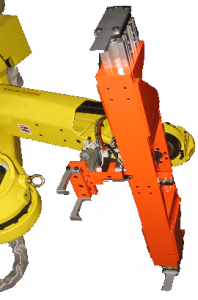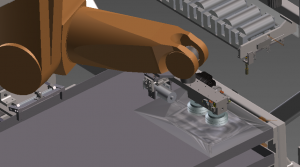 Robotic Simulations can be provided specific to the application to investigate possible cycle times and Cell configurations.