Plastics
ProMATIC has developed a unique expertise in Plastics through our long history of handling, cutting, forming, welding, staking, machining, and pressing plastic components.  Our expertise in injection molding processes adds great value to the machines we provide for customers in the plastics industry.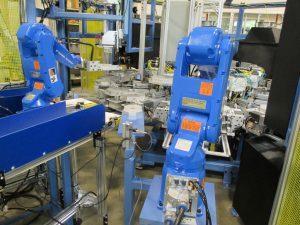 Downline Assembly
Heat Staking
Ultrasonic Welding
Leak Testing
Utensil packaging
Adhesive Dispensing and Curing
Inspection, Measuring and Testing
The design of assembly machines for plastic components requires a thorough understanding of plastic component manufacturing processes due to the compliance issues in the high-speed assembly process.  ProMATIC Design Engineers have the expertise to thrive in these applications.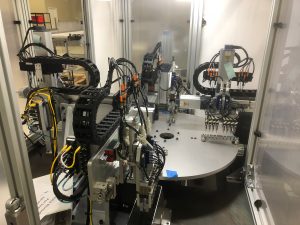 Watch this video to see an overview of the types of projects ProMatic has automated. Project videos also available – Click Here to view them.