General Industrial
The engineers at ProMATIC pride themselves on being able to design and develop any type of automation to meet the customer's needs in any industry. We have installed turnkey automation systems for the Electrical Power Distribution, Commercial/Industrial Lighting, Hydraulic Power, Plastics Injection Molding, and Heavy Construction Equipment industries as well as many others.
Custom machine configurations are the norm at ProMATIC including all types of leading automation technologies (robots, lasers, vision systems, dispensing systems, leak-test equipment, etc…) integrated with pneumatic, hydraulic, and servo systems.
We have experience working with any type of product from small, fragile components to large, heavy, and robust parts. Our equipment is designed to fit the specific application and industrial environment.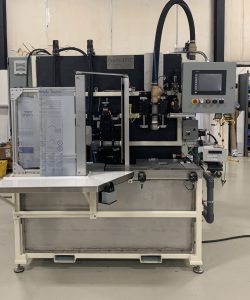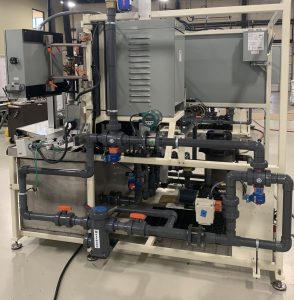 ProMATIC utilizes state-of-the-art Safety technologies to provide equipment that is safe for the operator in the production environment. This includes light curtains, area safety scanners, anti tie-down buttons, safety mats, and safety PLCs. Each machine is guarded with appropriate construction materials meeting OSHA Safety Standards. ProMATIC engineers are experienced with Risk Assessments and safety analysis with many different operator/machine production scenarios.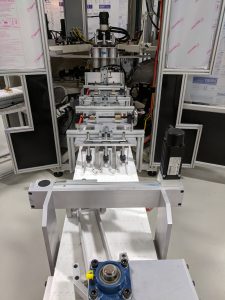 ProMATIC will work with the specifying customer engineers to design a piece of equipment that meets all the desired functional specifications as well as consideration for maintenance and troubleshooting procedures. A full documentation package is delivered with the machine including drawings, schematics, operating procedures and preventative maintenance procedures. This documentation includes a Spare Parts list with ordering information.